Are you a reader of The Walking Dead graphic novels?
This may be a great time for you to begin your comic journey, catch up on or read the latest issue on any device as The Dead Connection is now a proud affiliate of comiXology!
We have partnered with the folks at comiXolgy to bring you 2 great offers: 30 days of unlimited digital comics or $5 off any digital order of $15+.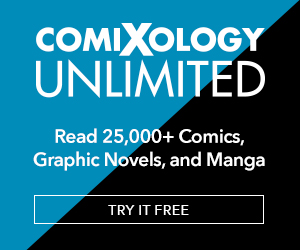 Click the offer icon to be taken directly to comiXology to make your purchase.